Tech City Teams is officially the UK Company Culture Awards' 'Remote Team of the Year'!

Held on 4th May (the force was certainly with us) at Montcalm Marble Arch in London, the awards ceremony brought together shortlisted businesses across 25 categories, from 'Best Workplace Health & Wellbeing Awareness Initiative' to 'Best Employee Development Programme'.

It's been a long time coming, but corporate and workforce culture is evolving for the better, giving rise to adaptable environments that embrace individuality, cater to our physical and mental wellbeing, and promote a collective sense of purpose that drives the business and its people forward.

The UK Company Culture Awards celebrated the businesses who are rallying for this change and redefining workplace and cultural excellence.
Tech City Teams was represented by Ben, Rebecca, Leslie, and Catherine on the night
This recognition is such an honour, and it was fantastic to connect with and celebrate the work and wins of like-minded individuals striving for positive change in corporate and workforce culture.

Our culture story
The last few years have seen the on-mass migration of workforces from the office to the home. For some businesses, the introduction of remote working wasn't so much a choice as it was a knee-jerk reaction to staying operational during the Covid-19 lockdowns and restrictions.

For Tech City Teams, our transition from hybrid working to becoming a remote-first organisation was a conscious one, made only after carefully considering the ways it would affect the business and our people. We knew that Slack and flexible working hours wouldn't be enough to unify teams, maintain a strong company culture, and support our people. It would require ongoing intention to fill the potential cultural void of this new working environment.

We therefore took a creative approach to remote company culture, adopting a range of methods, channels and activities to keep our people happy, motivated and connected. Here are some examples of how we take care of our people, unify a team that spans countries and time zones, and make Tech City Teams a great place to work:

Celebrating and investing in our people
Team newsletters: This monthly update includes the latest company news, team wins, and 'IRL Corner' - a section dedicated to team members wanting to celebrate a personal milestone or event.
Lunchtime Show & Tells: TCTeamers are invited to share anything from what they're working on to new hobbies. These meetings strengthen our culture of continuous development, create an open dialogue within our team to nurture creative thinking, and keep the minds of lifelong learners active.
Sponsored study: We offer study sponsorship opportunities to colleagues wanting to gain additional qualifications or certifications. A few examples include:
MSc in Technology Management

'Women in Leadership' development programme

Technical & non-technical certifications

Level 4 Language Lessons

Honouring our values
True flexibility: We offer part-time hours, flexibility for school runs, and paid-for home office equipment to help our colleagues make remote working work for them. Team members needing a boost can also access counselling or a break away through the company.
Co-working space memberships: For some, being in the same four walls five days a week can take its toll. We offer to cover the cost of a co-working membership for those team members who benefit from a change of scene.
Our D&I commitment: 'D&I' isn't just a tick box exercise for us. We're actively making Tech City Teams a welcoming, safe place for all genders, ethnicities, sexualities, abilities and neurologies. Less homogeneity sparks creativity, after all.
Being accountable to each other: We look out for each other and offer support when needed, whatever that looks like. We listen and act on feedback from our team to shape how our business grows and adapts to changing needs. Together, we make remote-working work.
Shared annual bonus: Being a small team, Tech City Teams' successes are the result of a shared effort. All employees participate in an annual bonus based on the company's performance, not on individual KPIs.
CRS initiatives: We're 'from the internet' but we recognise our corporate responsibility to give back to our community.

Staying connected
Embracing the daily use of Slack: We've made this messaging platform our own and regularly stay connected on our 'Random' thread. Here you'll find workout stats, memes, personal anecdotes and plenty of capybaras (the unofficial TCT mascot).
Team meet-ups: We meet on a quarterly basis to catch up, unwind, geek out and re-calibrate. You can usually find us at some top eateries or taking part in Mario Kart tournaments. All expenses are on us.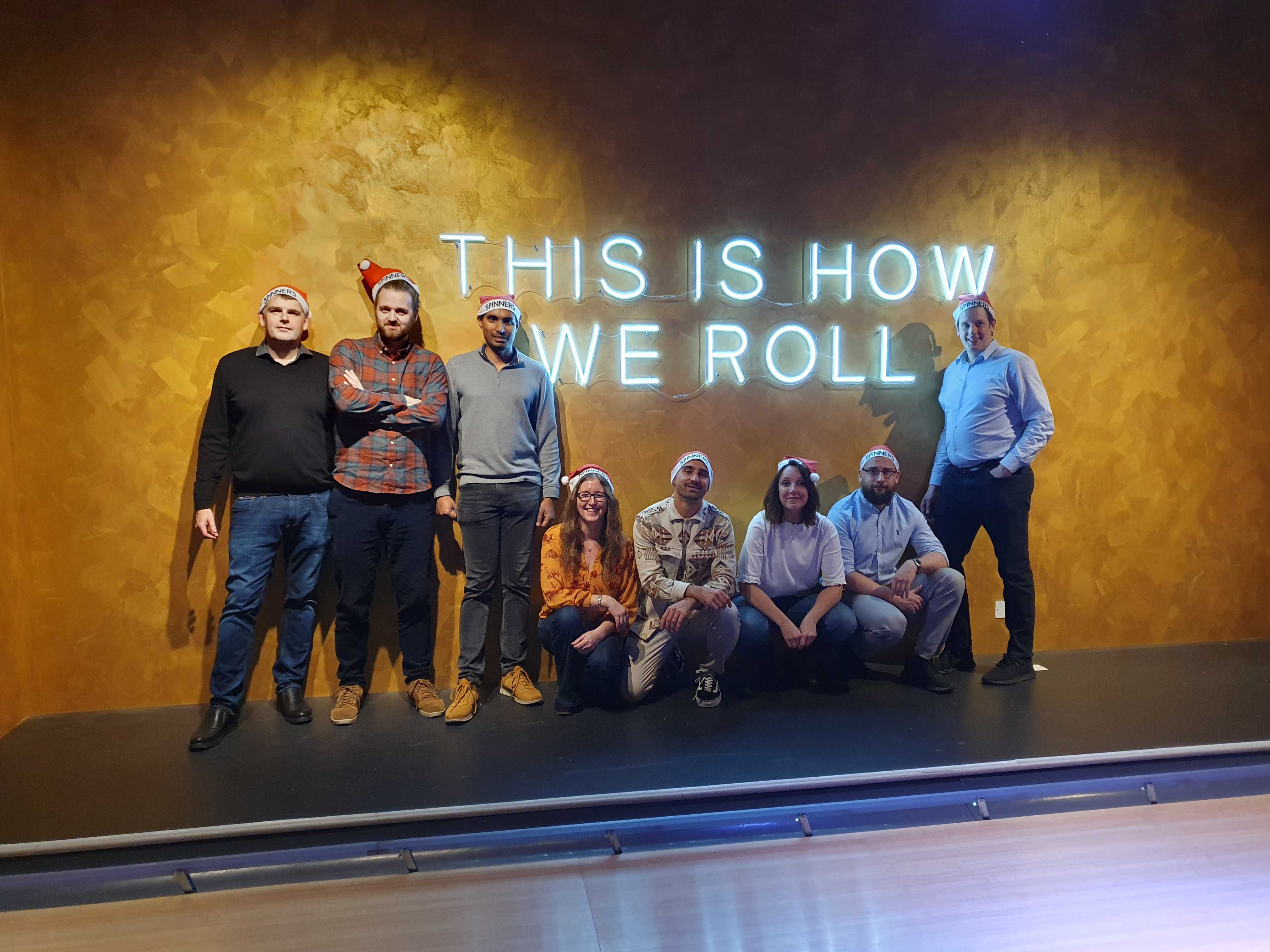 Winning 'Remote Team of the Year' is just the beginning
It takes a great deal of effort and intention to connect and take care of a remote team, and whilst we're immensely proud of receiving the 'Remote Team of the Year' award, providing the frameworks and mechanisms for strong company culture is only one part of the puzzle. It needs people to put it into practice.

We're hugely fortunate to be surrounded by an incredible team of talented, caring, and conscientious people, who are as invested in making Tech City Teams a great place to work as we are.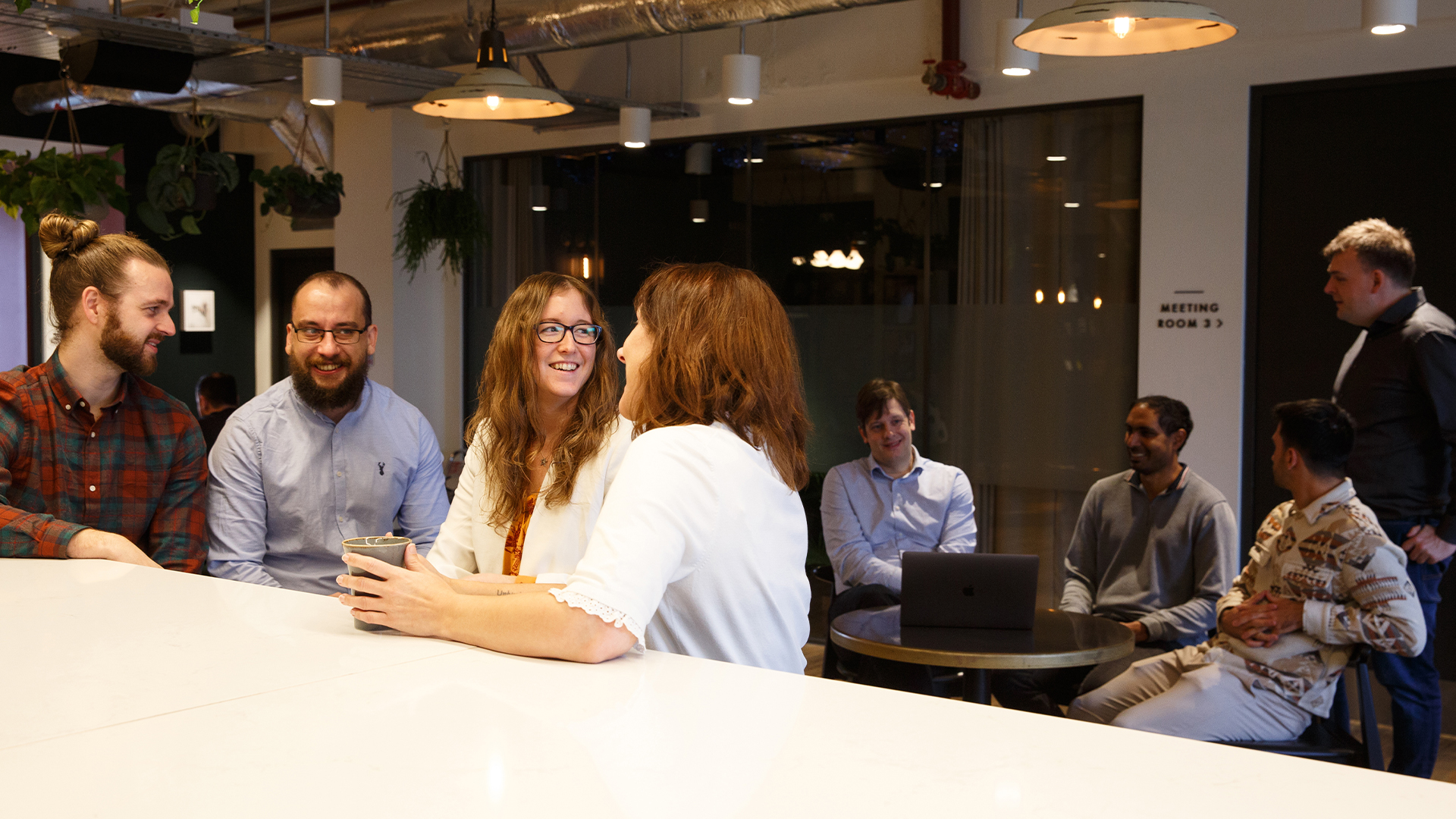 We love being a remote organisation, and whilst it isn't without its challenges, we will continue to set standards for company culture and employee wellbeing in the hope that other businesses will follow.
Stay in touch!
Keep up-to-date with the latest from Tech City Teams on LinkedIn.
Does Tech City Teams sound like somewhere you could flourish and grow?
Explore current opportunities on our careers page.